Regular price
$934.97 USD
Regular price
$1,084.77 USD
Sale price
$934.97 USD
Unit price
per
Sale
Sold out
20 in stock
Shipping: $14.99 UPS, $177.99 TRUCK
Estimated Arrival: 3-8 BUSINESS DAYS
8 US Warehouses!

Quick Friendly Service!

Fast Shipping!
Click for Shipping Info

DELIVERY TIMES: ESTIMATED 3-8

BUSINESS

DAYS

 

Order Shipment and Tracking:

Orders are processed daily, and usually ship within 24 hours. Many items ship with UPS, but large items ship with less-than-truckload carriers. They will contact to arrange delivery within a few days. We have warehouses across the nation to quickly get your item to you!

We'll email you the tracking info once your order ships, usually in 1-2 days. If you don't get it in six days, please contact us via our Contact form.

Please enter a functional phone number. If your item ships via truck, you will have to be available at that number to schedule delivery. If you do not answer the attempts by the truckers to contact you, return shipping costs will be passed through to you. Please answer when they call to avoid return shipping costs.

 

Damages:

In the event an item arrives with shipping DAMAGE:

If you're there when the delivery comes and the item is damaged, don't accept it

(refuse delivery)

and let us know.

If you're not there, check the items when you can, and tell us if there's damage. Take pictures of the damaged product and packaging. You have 7 days from delivery to contact us and send the photos to info@onlinervsupply.com

Return or Exchange:

Any item that has been INSTALLED cannot be returned, and needs to be handled as a manufacturer warranty case. Contact the manufacturer directly to start a warranty claim.

Dometic:

800-544-4881

Coleman Mach: 574-247-9235 or www.coleman-mach.com
Norcold: 800-543-1219 or www.norcold.com
Suburban: 574-247-9235 or www.suburbanrv.com/products/
Thetford: 800-543-1219
Furrion: 800-789-3341

Any warranty is handled and processed through the manufacturer. Contact them at the numbers above or see info in your owners manual. Note: Service performed by non-authorized service personnel may void all warranty rights.

 

Special order items, clearance sale items, electrical items, or items that are specifically marked as non-returnable are NOT returnable and NOT refundable.

Returns of unopened or unused items are accepted within 30 days of delivery unless otherwise stated on the item page.

All non-defective items will incur a 10% restocking/handling fee.

Shipping charges are not refundable. Return shipping is the responsibility of the customer.


To return or exchange an item:

Contact customer service at info@onlinervsupply.com to initiate return authorization. All returns require prior authorization in order to be properly processed upon return. A Merchandise Return Authorization Number (MRA) must be accompany the return. We cannot issue a refund without first having generated the (MRA).

Cancellations:

Contact customer service at info@onlinervsupply.com to a cancellation request. We incur costs for processing your payments and warehouse costs in the event of a cancellation.

All non-shipped cancellations will incur a 10% cancellation fee of the total order amount (including shipping). Otherwise, the item is subject to our return policy above. Please verify your order before placing it to avoid these charges.
Click for California Prop 65

This product can expose you to chemicals known to the State of California to cause cancer and/or birth defects or other reproductive harm. For more information go to www.P65Warnings.ca.gov.
Coleman Mach 15
Looking for an ultra low profile? Check it out Coleman Mach 8
 Find your replacement number here:  https://coleman-mach.com/search-model-number-replacement/

Not sure what you need? Coleman Mach Factory Tech support: 574-247-9235

The design of this unit reduces noise as much as possible, helping contribute to a relaxed, comfortable atmosphere inside your RV so you can enjoy your trip. Without the constant hum of an AC unit always in your ears, you can catch up on rest or carry on a conversation. The Coleman Mach 15 RV air conditioner also offers an optional heat strip add-on. This makes it possible for it to function as a heater when the weather gets cooler. The versatility of this equipment means you can enjoy comfort all year-round, no matter where the road takes you.

Another feature that makes the Mach 15 AC unit a popular choice is how easy it is to install. Designed with ease of installation in mind, getting this unit set up on your vehicle is nowhere near as daunting as other equipment. It is a roof-mounted unit, and most RVs already have the wiring and braces necessary to make setup virtually stress-free. When you equip your RV with a Coleman Mach 15 Air Conditioner, you're choosing a legacy of quality, innovation, and the promise of a cool, comfortable journey, wherever the road may lead. OnlineRVSupply.com is your complete resource for this and a wide selection of other Coleman RV AC equipment renowned throughout the industry for performance and quality. We have the expertise and experience needed to help match you with the accessories that will make your next excursion into the great unknown as comfortable and pleasurable as it can be.

Ultra low profile air conditioner
Powerful cooling with 15,000 BTUs of nominal cooling capacity
Suitable for both ducted and non-ducted systems
Reversing valve allows conversion to heating system
Evaporator has a flow rate of 320 cubic feet per minute
Eco-friendly
Medium profile
Limited 2 year warranty
External unit only, may need to reuse existing control boards, wall thermostats, and/or ceiling assemblies
NOTICE: This is only the external unit, you might reuse existing control boards, wall thermostats, and/or ceiling assemblies.

The electric heat strip is not included
| | | | | | | |
| --- | --- | --- | --- | --- | --- | --- |
| MODEL | PROFILE | BTU/h | Amps: Cool | Amps: Heat* | Amps: Desert | Weight (lbs)** |
| MACH 15 | Medium | 15,000 | 13.9 | 16.0 | 18.0 | 85 |
Coleman-Mach AC products come with a 2-Year Manufacturer's Warranty.
 48204-069 48204069

Old Model #
 
 
Replacement Model #
 
48254C879
MACH 15 A/C BLK OEM
 
48204-069

MACH 15 AC BLK

 
| Old Model # |   |   | Replacement Model # |   |
| --- | --- | --- | --- | --- |
| 48254C869 | MACH 15 EZ A/C BLK OEM |   | 48204-069 | MACH 15 AC BLK |
| 48254C8690 | MACH 15 DQ A/C BLK OEM |   | 48204-0690 | MACH 15 DQ AC BLK |
| 48254C8692 | MACH 15 A/C, TOP-DOWN, BLK, OEM |   | 48204-0692 | MACH 15 AC Top Mount BLK |
| 48254C8693 | MACH15 NDQ A/C BLK OEM |   | 48204-0693 | MACH 15 NDQ AC BLK |
| Old Model # |   |   | Replacement Model # |   |
| --- | --- | --- | --- | --- |
| 48254C966 | MACH 15 EZ A/C WHT OEM |   | 48204-066 | MACH 15 AC WHT |
| 48254C9660 | MACH 15 DQ A/C OEM WHT |   | 48204-0660 | MACH 15 DQ AC WHT |
| 48254C9662 | MACH 15 A/C TOP MNT OEM WHT |   | 48204-0662 | MACH 15 AC TPMT WHT |
| 48254C9664 | MACH 15 DQ A/C TOP MNT OEM WHT |   | 48204-0660 | MACH 15 DQ AC WHT |
View full details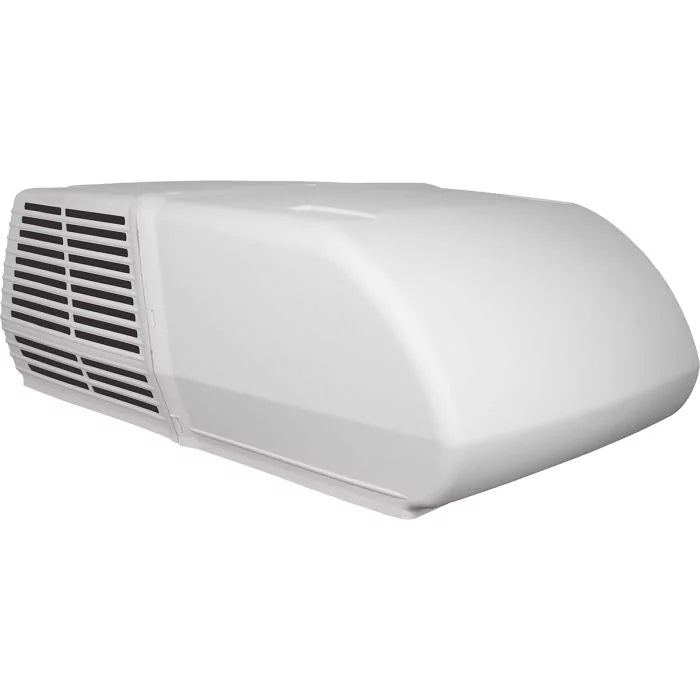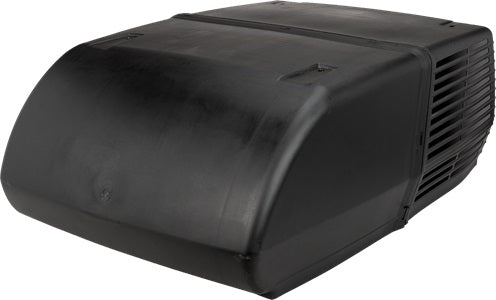 Coleman Mach 15 RV Rooftop Air Conditioner
Quick Shipping

We offer easy shipping and returns so you can enjoy your RV more and spend less time waiting.

Secure Checkout

We are dedicated to creating a safe and easy ordering process to get you back on the road.

RV Owner Operated

As fellow travelers and RV enthusiasts, we know what is important when buying online.

Top Customer Support

We are committed to providing quality customer support, before and after the sale.